How do you brew
a better future?
Inspired Brewing represents our belief that beer and business can be powerful tools to discover common ground, strengthen the bonds of our communities, and spark meaningful action. It's not idealistic, but it is optimistic—and confident that we can make a better future together, cold beverages in hand.
Since the early days as craft pioneers, our Inspired Brewing philosophy has guided Bell's through nearly four decades of growth and a relentless quest for brewing and business innovation—all the proof we need that it's an approach worth sticking with.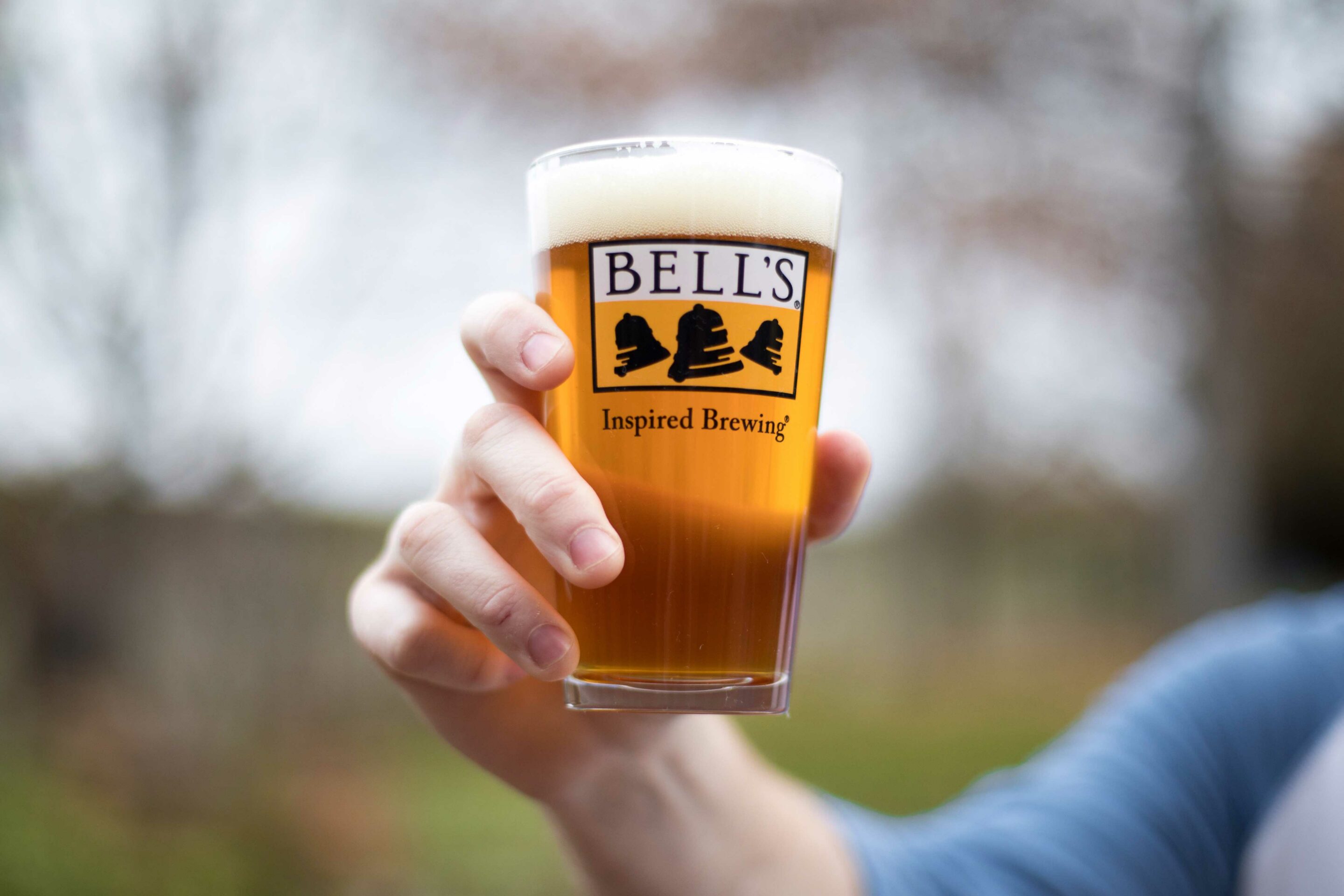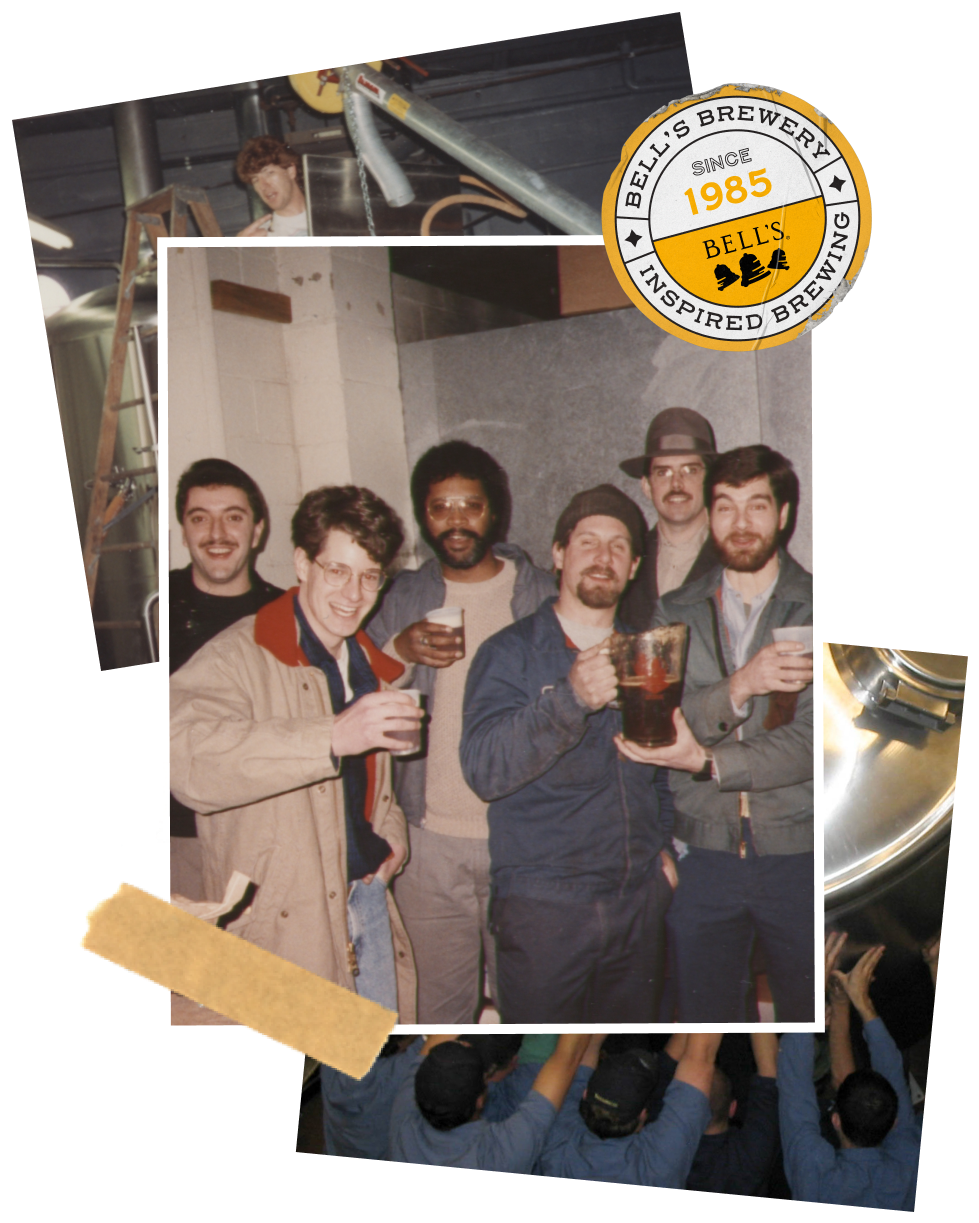 Bell's Brewery began in 1985 in Kalamazoo, Mich., with our founder, Larry Bell, a thirst for better beer, and a 15-gallon soup kettle. As Bell's has grown in the decades since, we have helped pave the way for America's craft beer movement, including hundreds of breweries and countless brewing innovations.
Just as the inspiration behind our recipes evolved over the years, so did the inspiration to share more than just our world-class beer with our communities.
From reducing our impact on the environment, to advocating on behalf of small business owners, to amplifying underrepresented voices and celebrating the differences and eccentricities that make us who we are—we recognize the powerful ability of beer to foster community and leave a lasting impact.
We draw our inspiration from the constant evolution of the world around us, and our place in it. We reject the notion that we must simply accept the state of the world around us. Instead, we believe that every business, voice, and action has the potential to influence tangible social and environmental change—for the benefit of generations to come (and their ability to enjoy world-class beer).
While Bell's remains independent in many ways today, we joined forces with New Belgium Brewing in early 2022. Our partnership with New Belgium Brewing has only expanded our ability to leave a lasting impact on a grander scale.

What is Inspired Brewing?
You might say that with great tasting beer comes great responsibility. To that end, Inspired Brewing is comprised of four foundational tenets that define our role in the world. 
Four Tenets of Inspired Brewing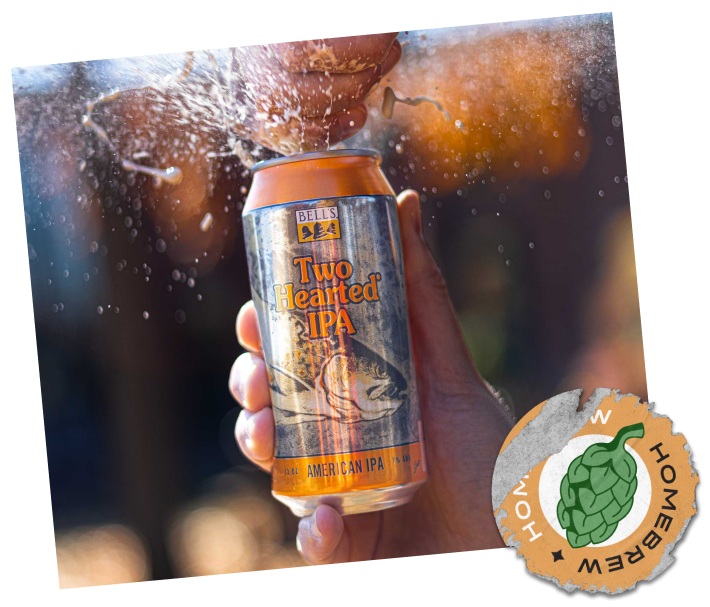 Best-In-Class
Beer & Business
We're unwavering on quality and innovation—in our beer and our business.
We use only the best ingredients (from fresh fruit to homegrown hops) and most intentional business practices to produce the highest quality beer in the world, as well as the highest quality experience for our coworkers and their families.
Beer is an agricultural product that requires resources to make—which means we have a responsibility to act as stewards of our planet for generations to come. That means making advancements to adhere to firm climate action goals—like the underground geothermal field that offsets the heating and air conditioning used in our offices.
We recognize beer only exists because of ingredients we find in nature. We're committed to continuous innovation that protects clean water and helps to solve the climate crisis to secure our future existence.
We celebrate our authentic selves and work tirelessly to champion inclusivity.
We're unapologetic in our work to create space, lift up, support, and amplify the voices of others. We are stronger when we invite and encourage differing perspectives—and learn from those we don't yet know. 
Bell's has sponsored Kalamazoo Pride, the Black Arts Festival, and other events dedicated to diversity. We've even created new beers inspired by and dedicated to the Black, Latinx, and LGBTQ+ communities (with proceeds going to local nonprofits)!
We break down barriers and bring people together every chance we get.
Having fun, making memories, and coming together over a beer is central to our work 
fostering inclusive communities. We work hard, celebrate the wins we earn, and appreciate beer's ability to establish common ground. If that means being one of West Michigan's best workplaces or creating a new holiday here and there, so be it!
Pouring Passion 
into Progress

Inspired Brewing is work we can't do alone. Click here to learn more about a career with Bell's Brewery, and apply today.