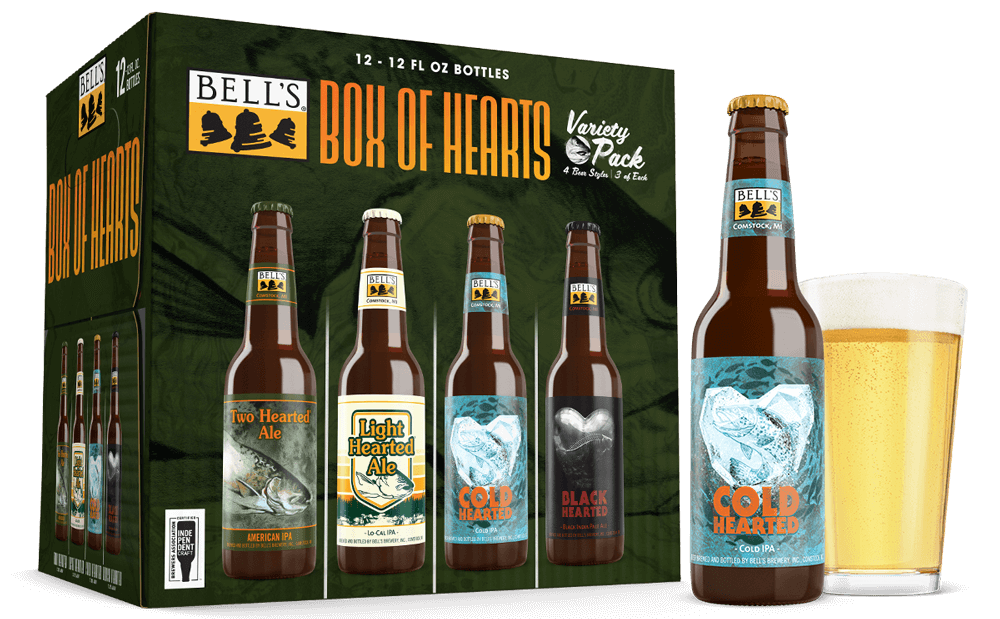 We have something special for all of those Two Hearted® and IPA lovers out there: Box of Hearts, our first ever Hearted Family Variety Pack. This 12-pack includes our iconic American IPA, its Lo-Cal sibling Light Hearted Ale®, as well as two new releases: Black Hearted, a Black IPA, and Cold Hearted, a Cold IPA only available at our General Store in Downtown Kalamazoo until now.
Cold Hearted, Two Hearted, Light Hearted or Black Hearted – whatever state you're in, grab a beer, and pass the one that suits your friend to them. Or, maybe try it yourself. A little change of heart isn't always so bad.
Cold Hearted and Black Hearted are available exclusively in the 2022 Box of Hearts Variety Pack. Some locations will have it on draft, but it will be limited.